Children's Discovery Park ...fun for kids!
IMPORTANT NOTICE
Due to the COVID-19 pandemic, the Cream Cheese Festival Committee has modified what will be offered in the Children's Discovery Park this year.
In attempt to offer more room for physical distancing, attractions will be further spread out, hand sanitizing stations will be offered and face coverings will be available.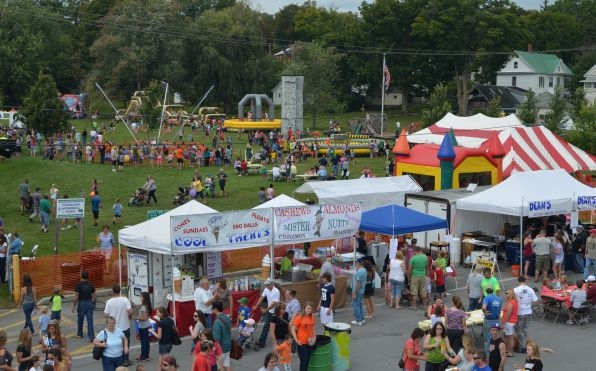 The Children's Discovery Park is a blast for kids of all ages!
ATTRACTIONS OFFERED THIS YEAR
Rock Climbing Wall
Meltdown
The End Zone
Huge Slide
Soccer Arena
Axe Inflatable
Adrenaline Rush II
Soccer Darts
Monster Obstacle Course
Speed Cage
Volcano Slide
Skeeball

Amusements supplied by Adventures in Climbing of Ontario, N.Y.


ONLY $5.00 covers all the rides and park activity all day!